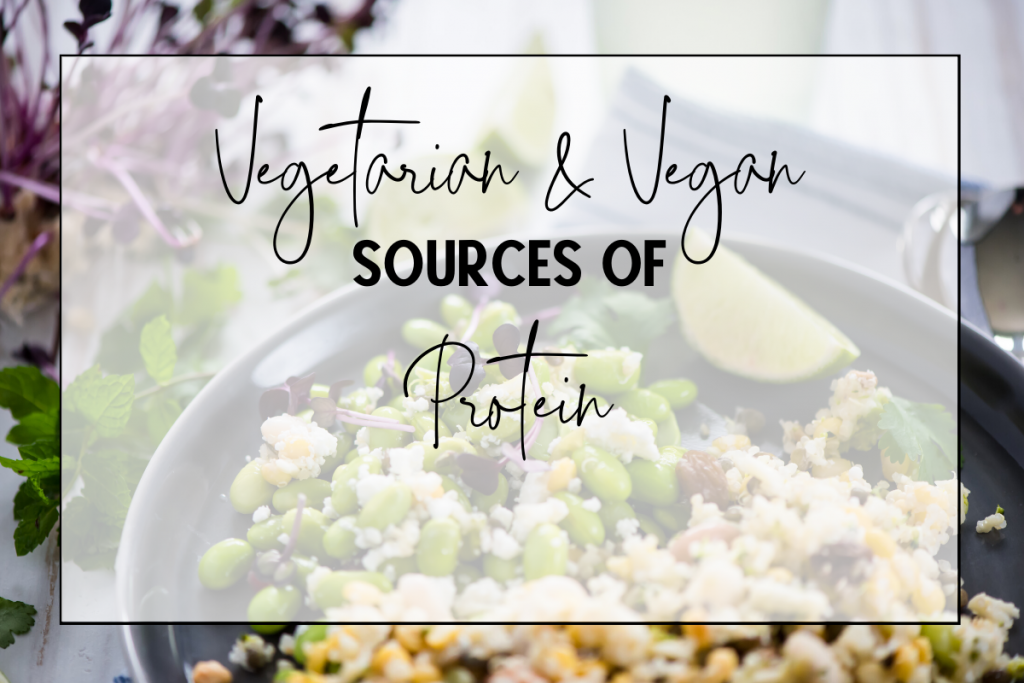 Whether you're trying to eat less animal protein for health reasons or you're having trouble finding beef, pork, and chicken in grocery stores due to the COVID-19 out-of-stock issues, you might be wondering about alternative options for vegetarian and vegan sources of protein. Let's start with some definitions.
Vegetarian Diet – A vegetarian diet excludes products where the animal was killed. Beef, chicken, pork, and seafood are excluded from vegetarian diets.
Vegan Diet – A vegan excludes all animal products. Beef, chicken, pork, seafood, eggs, and dairy products are all excluded from a vegan diet.
Eggs can be a great source of protein in a vegetarian diet. Although the specific amount of protein varies with egg size, eggs generally have 6-8 grams of protein each. And eggs aren't just for breakfast. I love eating breakfast for dinner! Try making a big scramble with eggs (or egg whites) and lots of veggies.
Protein is also found in dairy products. Milk, yogurt, and cheese are all high in protein. Milk has 8 grams of protein per cup (8 oz). It doesn't matter whether it's skim (nonfat), 1%, 2% or whole. The protein content is the same. The only thing that varies is the amount of fat. And the type of fat in milk is predominantly the unhealthy saturated fat. For general health reasons, if you're going to drink milk, I recommend the nonfat variety. Yogurt is another source of dairy protein. Greek yogurt has more protein than regular yogurt. Be sure to check the label to find one that doesn't have a ton of added sugar.
And if you're not eating any animal products at all, where does your protein come from?
Plants!
Vegan Sources of Protein
Beans & legumes, nuts, soy, whole grains and veggies can all be sources of protein in a plant-based diet. Use beans & legumes in chili, veggie burgers, or tacos. Hummus, which is made from chickpeas, is a great source of protein. Nuts & seeds have protein in them. They are also higher in calories, so watch the portions. Tofu is amazing. It doesn't have a flavor of its own, but it takes on the flavor of whatever you're cooking it with. You can get protein from whole grains too. Whole grains include brown rice, oats, quinoa, whole wheat, etc. Get creative and try something new! Make a stir fry with tofu & veggies and serve it with brown rice. Try eating pasta made from black beans or chickpeas to bump up the protein content of your next pasta dinner. Grill portobello mushrooms with balsamic vinegar to use as a main course. There are so many options!
So, whether you're unable to find meat in stores due to COVID-19 or you're trying to eat less animal products for health reasons, there are so many other ways to meet your protein needs. Are you going to try any of these options? Which one are you going to try first?