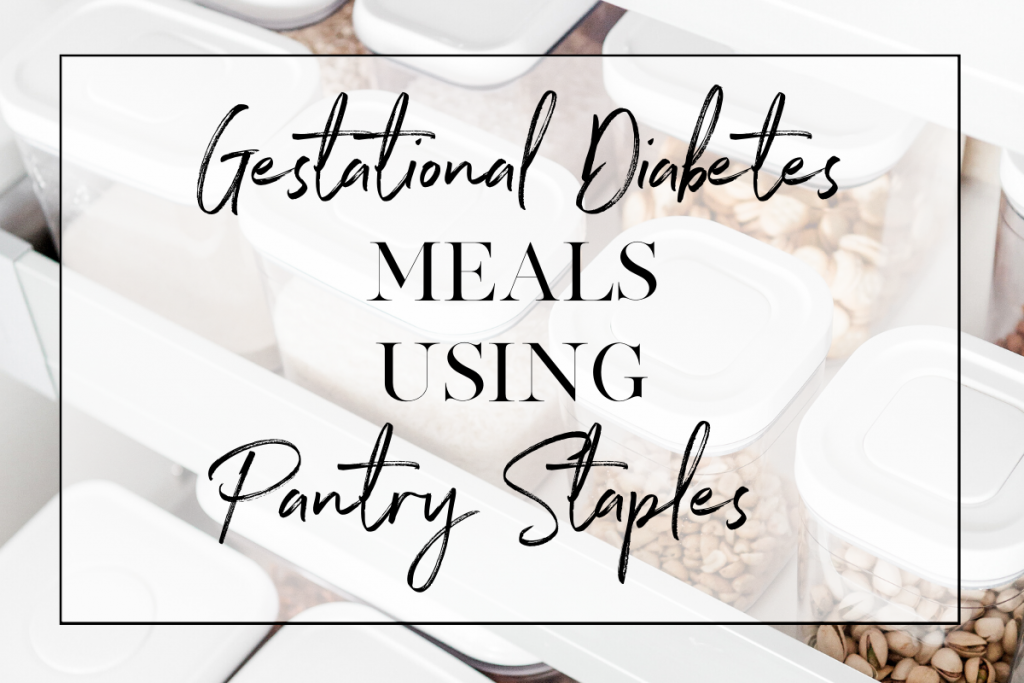 What's going on in the world today is completely unprecedented. There is so much unknown right now, and it's very unsettling. However, when you have gestational diabetes, it's important to plan out your meals ahead of time as much as possible. With all the stockpiling and panic going on, it can be hard to get ingredients for your favorite meals or to even pick-up from your favorite restaurants. I've come up with some gestational diabetes meals that you can create using pantry staples you probably already have at home.
I'm a big believer that if you are using healthy ingredients, you don't need to follow a specific recipe. Which is a good thing since I'm definitely not a chef! Focus on nutrient-dense foods where you're getting more bang for your buck, nutritionally speaking.
Grains are not the enemy.
When you're counting carbs, grains may seem like they're off-limits. However, there are some grains that are higher in protein and fiber. 1 cup of cooked quinoa has 39 grams of carbohydrate, 8 grams of protein, and 5 grams of fiber.  Add in some tuna and veggies (canned or frozen), and you have a hearty nutritionally-dense meal.
Tacos are another great option. If you have a fresh/frozen protein source, go ahead and use it. But if you don't, taco seasoning combined with shelf-stable tofu, chickpeas, or beans are good option. You might need to experiment to see how your body responds to various tortillas (corn vs. flour) or hard taco shells. Top them with canned tomatoes and/or salsa.
Pasta.  I know…I know. It's pasta…how could it possible work? Try using whole wheat pasta or alternative pastas like chickpea pasta or black bean pasta. Use fresh or canned veggies to add more bulk and fill you up. If you have marinara sauce, go ahead and use it. If not, you can use canned tomatoes and just add seasoning. If you're looking for a sauce with a uniform consistency, put the canned tomatoes in the blender or food processor first.
Get creative and try new things. I can't promise you that all of these ideas will work for you. Use your blood sugar monitoring log to guide you to see what works for YOU. Adjust as necessary if you're not getting readings that are within range. And take a deep breath. We will get through this.